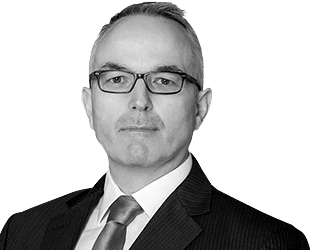 Declan leads ValuStrat's real estate valuations and research and brings over 27+ years of international experience. He is a Professional Member of The Royal Institutions of Chartered Surveyors (MRICS), UK as well as a Professional Member of The Society of Chartered Surveyors Ireland (MSCSI).
Prior to joining ValuStrat, Declan was Manager – Valuation & Research Department at Hamptons International UAE where he was instrumental in enhancing the division's business and processes. He also served as Manager, Residential Valuations with Colliers International based in Abu Dhabi. Prior to moving to the Middle East, Declan had a 21 year career in property development, sales & valuations in Dublin, Ireland.

Declan's advisory and valuation experience encompasses a broad range of reporting on all asset types for lending, audit, legal & transactional requirements. He has dealt with an extensive variety of clients including government entities, financial institutions, multinational & local corporations and private individuals.

Declan's over two decades of successful experience in real estate involving business development, sales, processes and independent advisory brings a wealth of knowledge, integrity and maturity to ValuStrat's consulting business.