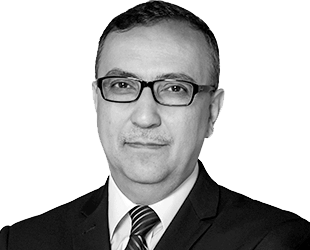 Haider heads ValuStrat's real estate research department with responsibility for our delivery of informed market commentary, bespoke research work and MIS.
Arriving in Dubai in 1997, Haider has more than 35 years' experience in real estate research, property valuation & development, corporate training, solution development and banking, with past roles in the UAE, UK and Iraq.

Haider holds a BSc in Statistical Sciences and has an IT certification background with extensive experience in market research, information management, data analysis, system development and training.

Prior to joining ValuStrat, Haider was Head of Real Estate Research Dubai at Abu Dhabi Islamic Bank's subsidiary MPM Properties.

Previously, he was Manager Valuation, MIS and Research at Limitless LLC, a Dubai World Company, responsible for real estate market research and valuation support of multi-billion Dirham master planned projects across the MENA region. He contributed to several major projects in Dubai including Downtown Jebel Ali, Jumeirah Village and International City. Haider was instrumental in providing accurate on time market intelligence utilising his data management experience and IT skills.