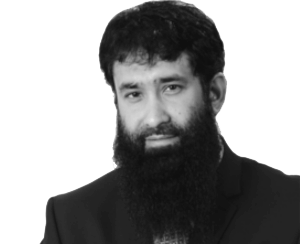 Jang has over 27+ years of extensive experience in the United Kingdom and the Kingdom of Saudi Arabia in various facets of real estate. He is ValuStrat's Managing Director & Head of Real Estate for Saudi Arabia and leads real estate valuation and advisory business in KSA, including assignments related to real estate valuations, market research, construction project monitoring, and technical building condition due diligence.
He is an entrepreneurial-minded executive with extensive experience in various facets of real estate, property and construction. His experience includes almost 10 years in KSA & GCC and over 17 years in the United Kingdom, encompassing transformational leadership, managing large multi-cultural teams, coaching, mentoring and capacity building in various aspects of Real Estate Valuation & Advisory.

Jang has a wide spectrum of management and real estate expertise including business strategy & transformation, commercial valuations, feasibility appraisals, market research, property management (land & tenant matters), public and private sector asset valuations and corporate real estate solutions.

He is also experienced in landlord and tenant matters including leasing, lease renewals, rent review negotiations, and leasing of high-profile prestigious assets. Jang is especially adept in commercial valuations for iconic buildings, 'trophy assets' and large masterplans along with building condition surveys, and construction project management across all asset classes.

Jang is a Professional Member of The Royal Institution of Chartered Surveyors (RICS) and holds a BSc (Hons.) in Land Management, London. He is an RICS Registered Valuer and a Fellow of TAQEEM (Saudi Authority for Accredited Valuers).