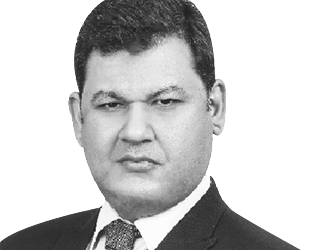 Kashif has over 20+ years of multi-faceted experience working in various business sectors including 4+ years working with Ernst & Young's Transaction Advisory Services. Kashif has worked across a diverse array of business sectors including the financial sector, aviation, insurance, government services, corporate finance, transaction advisory and management consultancy where he has worked with clients from healthcare, financial sector, aviation, government agencies, oil & gas, ecommerce, logistics, education, medical supplies manufacturing & trading, other manufacturing and trading, food & beverage, FMCGs and many other sectors. Kashif has extensive experience in performing Business Valuations, Feasibility Studies, Business Plans, Market Research Studies, Financial and Commercial Due Diligence studies, Intangible valuations, Purchase Price Allocation and Impairment Testing, IFRS related advisory, Internal & Forensic Audits, Risk Assessment with review & gap analysis of policies and procedures framework, Turnaround strategies and Transaction Advisory.
Kashif has also worked extensively on Public Private Partnership projects, working closely with government and semi government agencies, PPP units and organisations where he has advised on various aspects of different infrastructure projects to be taken to market under the PPP model and has performed pre-feasibility, feasibility and post feasibility assignments for a number of infrastructure projects including tourism, roads, sewage treatment plants, labour accommodations, hotels, sport arenas and stadia etc.

Kashif is a member of the Institute of Chartered Accountants of Pakistan, Chartered Institute of Public Finance and Accountancy and Pakistan Institute of Public Finance Accountants.