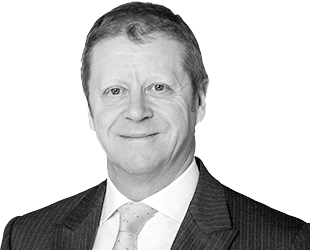 Kevin works with ValuStrat to drive the next stage of growth for the company's Advisory Division. He has more than 37+ years' experience, combining a strong history of professional business advisory gained working for world-class firms such as KPMG and OC&C Strategy Consultants, with a variety of positions in operational management.
Prior to joining ValuStrat he spent six years at EC Harris leading their Strategy and Transformation initiatives within a built asset and social infrastructure vertical – with a focus on strategy development, business planning and programme management of large complex international commissions such as:
Restructuring of the Directorate of Government Buildings, Jordan – to enable more efficient asset management of a portfolio of 10,000+ buildings
Concept development and  feasibility study for an Islamic Tourist Resort island off the coast of Kuwait City
Development of an estates management strategy for a leading Abu Dhabi based developer with US$ 75b of mixed use assets
A strategic procurement approach for HK$ 15b of capex and opex spend for the Hong Kong Jockey Club
Developing an FM strategy for a F1 race track venue in UAE
Developing a health and education facilities strategy for a new city in Qatar with projected population of 450,000+

Kevin specialises in addressing the people, process and systems aspects of transformational change in large public and private organisations across a variety of industries and sectors, including the full real estate value chain, education, healthcare, financial services, and family business.
He has a track record of successful organisation structuring, Business Process Improvement, cost saving realisation, and implementation of performance management systems. Additionally, he has strong leadership qualities, and the ability to energise and mentor teams across a range of projects.
He holds a MBA from Bradford University Management Centre.